Relationship Counsellor & Couple Therapist Near Hong Kong


Learn to

set boundaries

and

find freedom

within high conflict and narcissistic relationships.
Experienced Hong Kong Based Psychotherapist & Coach
I've been a psychological health professional since 2002, working as a couples therapist and psychotherapist near Hong Kong. I spend several hundred hours each year doing extensive training in the latest therapeutic and coaching modalities, in order to keep up with the cutting edge healing methods.
My expertise weaves the combination of years of mindfulness training and Buddhist psychology training with advanced studies of cutting edge developmental neuroscience and attachment theory including the Psycho-biological approach to Couple Therapy and Emotion focused therapy, as well as a decade specifically focusing on helping people navigate toxic relationships.
However, my own personal relationships are the real wellspring of my knowledge and wisdom. My experience as a committed husband, father, son and friend most heavily inform how I help others.
Meet Daniel Lichtman, MA

Hong Kong Psychotherapist and Toxic Relationships Expert
Psychotherapist (PACFA Australia) and Certified Transformational Coach (Circling Institute, USA) with over 11,000 hours experience.
I am an experienced psychotherapist with a Masters degree in Counselling Psychology and have years of advanced training as a relationship therapist.
For the last 15 years, I have a full time private psychotherapy and counseling practice based in both Hong Kong and Melbourne, Australia. I also work with clients throughout the Asia pacific region, Europe and the United States.
I spent the last 10 years specifically focused on helping people make a stand against drama and bullying and toxic relationships whether with their current or ex-partners, or parents or family members.
I challenge and guide my clients to build and sustain successful and fulfilling personal and professional relationships (starting with the one with themselves).
With fierceness, humour and humility, I champion client's cause.
My focus is working with professionals who encounter interpersonal relationship challenges in all domains.
My clients include hedge fund managers, CEOs and CFOs of major international firms, models, actors, business owners homeless people, bankers, pilots, corporate lawyers, teachers, medical professionals, military personnel and rabbis.
Daniel is a true craftsman with a balanced approach of true leadership and deep understanding. Daniel showed me new ways to take control of my life again and bring in substance where it had been replaced with chaos and confusion
Daniel is a true craftsman with a balanced approach of true leadership and deep understanding. Daniel showed me new ways to take control of my life again and bring in substance where it had been replaced with chaos and confusion
I have found Daniel to possess a truly unique ability to cut through to the real core of an issue and offer genuinely useful, insightful perspective. He's extremely attuned, sensitive and nurturing but at the same time knows when to challenge me, to provoke thought. I have learnt so much, and developed more than I ever expected, and live a fuller, more genuine life. Eye-opening is an understatement for my experience…and I plan on continuing it.
Daniel has helped me to sort out challenges in life and to better understand what I am feeling in the context of stress. I value his broad knowledge, his smooth attunement and his experienced guidance. He represents for me an ideal partner to develop personally and professionally.
Daniel is one of the most authentic men I've had the honor to meet. He wastes no time and cuts straight to the chase. Under his skillful guidance I became more aware of the obstacles that affect my well-being as well as the well-being of those around me.
Daniel Lichtman (White) is a skilled therapist and spiritual warrior. He is ballsy and gentle; heartfelt and edgy; strong and playful. He has been a keen witness to my process, artfully creating space where I feel safe and can take risks. I feel both supported and challenged in his presence. Daniel is simply a living invitation to journey in the heart.
I spent right at a year working with Daniel and it has turned out to be one of the most remarkable years in my life. His unique blend of knowing when to push me a little farther than I wanted to go sometimes and when to just let both of us recognize and appreciate our progress was astute and always appropriate
To work with Daniel doing Couples therapy is a wonderful and a very valuable experience. As an individual, I am really learning how to love myself. Daniel is an amazing teacher, coach or therapist whatever you want to call it. He's trustable and adaptable. I couldn't have asked for more. Thank you so much, Daniel.
Daniel's rare combination of cognitive clarity and presence, tempered with a deeply authentic sensitivity, make him imminently qualified to facilitate personal growth work of all sorts. Working with Daniel has helped us grow as individuals, which over time has served to deepen our level of intimacy in both direct and subtle ways.
MARRIAGE COUNSELING, THERAPY & COACHING FOR PROFESSIONALS IN HONG KONG
Take a Step Towards Transforming Your Life
Whether you're in Hong Kong or beyond, we'll work together to create a flexible coaching program to meet your needs. Here is a sample snapshot of the month to month coaching program offered through working with me:
We work together through a step-by-step recovery process that moves you toward sanity and well-being—at your own speed.
You develop the ability to predict toxic behavior and manoeuvre around it without being pulled into the drama and distress
Our ongoing therapeutic interaction provides a place where you can celebrate your growing capacity to make healthy decisions, set healthy boundaries and choose sanity over drama and act with self-care.
You get ongoing practice in asserting your needs and maintaining boundaries. It's not a one-time thing; it becomes a way of being. That takes time, ongoing practice, feedback, and support in strengthening your skills.
Marriage Counseling (aka Couples Counselling) in Hong Kong
I regularly work with clients throughout Asia Pacific, Europe and the Middle East providing online counseling through convenient teletherapy. I also conduct in-person intensives as required. With a diverse client base from over 100 different countries, I am very familiar with cross-cultural dynamics.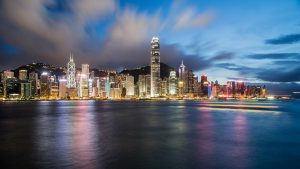 Registered Psychotherapist
* Australia
Masters of Transpersonal Counselling Psychology
Naropa University (Boulder, CO)
Psycho-biological Approach to Couple Therapy (PACT) (Level 2) Couple Therapist
PACT Institute (Los Angeles CA
Certified Gestalt Therapist (CGT)
Boulder Psychotherapy Institute, (Boulder, CO)
Advanced Certificate in Emotional Focused Couple Therapy
OCFI Ottawa Family and Couples Institute (Canada)
Certificate in Transformational Coaching
Advanced Transformational Coaching and Leadership Training Program (San Fransisco, CA)
Certified Group Psychotherapist
Boulder Psychotherapy Institute, (Boulder, CO)
EMDR Practitioner (Level 2)
EMDR institute (Jerusalem, Israel)
Certified Transformational Coach
Circling Institute, USA
Qualifications & Accreditations